How to get to Jiankou Great Wall from Beijing?Located at Badaohe Village, 28km from Huairou District and 70km from Beijing, Jiankou Great Wall is 1141m high with unique construction style, making it dangerous and marvelous. Jiankou is translated as "Arrow Nock" in English, since the shape of the mountains is like an arrow with the collapsed ridge opening as its arrow nock. It is the most dangerous and steep section of all Ming Dynasty Great Walls. In recent years, it has become a popular photographic hotspot and hiking destination.
Originally Jiankou Great Wall was built in Tang Dynasty and was restored by Qi Jiguang and his soldiers in Ming Dynasty. Jiankou Great Wall is a good example of wild great wall, as the weather is serious without any manual intervention. The scenery of ox horn edge, south gate, east tower, arrow nock, sky stairs, eagle flies facing upwards, Beijing knot and Nine-eye tower shows the curious, wonderful, special and dangerous characteristics of Jiankou Great Wall.
The landscape of Jiankou Great Wall is more changeable than that of Simatai Great Wall, higher and steeper than that of Mutaiyu Great Wall. The wall is constructed with dolomite. On April 16th, 2019, Beijing Great Wall Culture Belt Preservation Development Plan was released. It announced that Jiankou Great Wall will be restored for 2772 meter within 3 years, which is a good news for Great Wall fans.
To visit Jiankou Great Wall, you can choose the southward route or the northward route. Landscape of the northward route is gentle while that of the southward route is steep. The most dangerous sections are the sky stairs, eagle flies facing upward, Beijing knot and nine-eye tower. The east-west route is better that the west-east one. When there is a landslide, you have to use branches as a stairs to get out of the Great Wall.
Sky stair is a precipitous stair, whose angle of elevation is 70 to 80 degrees.  The length of the step is about 40-50cm, and the width of the step is about 60 cm. Some parts of it are so narrow that only one person can get through at a time. Beijing knot is a section which connects the outer Great Wall and inner Great Wall. It is the only section that three sections of Great Wall gathering here. Beijing knot is an important part of Jiankou Great Wall. Standing on Beijing Knot, you can take a whole view of Huanghuacheng Great Wall, Mutianyu Great Wall and Jiankou Great Wall. Nine-eye tower is the largest-scaled watch tower of Great Wall, making it a significant part for military defense.  It is an important joint section of Xuanhua, Beijing and Changping in Ancient time, making it the most significant section of China Great Wall.
---
Tips for Hiking:
1. Over 3 bottles of water (500ml*3)
2. Outdoor jacket (March-April)
3. Climbing boots
4. Climbing gloves
5. Walking sticks
6. A little snacks
Don't worry when you see fork roads, as there will be red ribons and empty bottles on trees. It is advised to hike in a team, and it will take you 2-3 hours to finish southward trip. It will take you 30 minutes for northward trip and you can get fishes in Shentangyu valley.
---
What is the best time to visit Jiankou Great Wall?
The best time for you to hike Jiankou Great Wall is from June to October.
---
How to get to Jiankou Great Wall from Beijing?
Option 1: Take NO.916 bus from Dongzhimen Bus Station and get down at Huairou Bus Station. This will take you about 1.5 hours. Then you can charter a car to 5th
Xizhazi for CNY 150.
Option 2: Take NO.916 bus from Dongzhimen Bus Station and get down at Huairou Bus Station. Walk to Yujiayuan Station and transfer for H24/H36 bus to Tianxianyu Village.
Time:6:20 11:30 17:40
Option 3: Take NO.916 bus from Dongzhimen Bus Station and get down at Huairou Bus Station. Walk to Yujiayuan Station and transfer for H25 bus (Xizhazi Village Special Line), and get off at Xizhazi Station. This will take you about one hour.
Time: 11:30am 4:30pm
Option 4: Hire a car with driver to Great wall by Mr orange transfer
---
Tariff  (Pls note our price is per car, NOT per person):
---
General information:
Departure time: 7:00 am (suggest time, subject to change based on your request)
Estimated returning time: 6:00 pm
Transfer duration: 2.5 hours
Include: Driver, Fuel, Parking fee, Toll fee
Exclude: Lunch, Entrance tickets, Gratitude for a good job
Pick up point: Your hotel in down town Beijing
Drop off point: Your hotel in down town Beijing
---

---
Why rent a car with driver?
Travelling to new places is intended to be fun and luxurious. However, this always comes with a cost; a cost of time, a cost of money, and a cost of effort. That is where we come in. Our car rental service is made and designed in a very flexible way that can be tailored to your specific needs at every specific moment. You will be driven to the Great Wall while you relax and only wait to arrive.
The Efficient Service
We have a topnotch service with fully licensed drivers that know the ins and outs of China. They will cater to your every need besides just driving. They can help you pay your tickets out and to attend to lunch breaks during your visit whenever you feel it's necessary.Our vehicles are new. They are equipped with every accessory you would need like air-conditioning, air bags, seat belts, fire extinguishers, and more.
You Get To Save
Unlike the inconveniences you would get from having to look for taxi cabs and incur huge charges, our team would stay with you all day long. If you experience difficulties, you can always call our customer service: 0086-13910694045.You can keep the driver and the car for hours and your rates will be customized to suit you.There are no hidden charges and you get what you see.
You Are Flexible
You can always call for the service at any time, even very early in the morning. You will be taken to wherever it is you want to go, and you can stay there for as long as you feel you want to.You are also able to come with up to 4 friends if you like. This will help you to save on money just as much as it would be more fun.Our driver speaks a little English and will help you overcome many hurdles in communication during difficulty. You may need to download Chinese basic English cheat sheet to speak with the driver though.
---
Why choose us:

We provide 7*24 hours English speaking customer service and our driver will help you to buy entrance ticket

Absolutely NO shopping, NO detour, NO factory tour.

Driver dress in formal, Well behaved, with clean car and reliable service every time

Book a taxi within minutes and pay by cash or card (online)

We don't spend a cent on any costly advertising to make our price 20% cheaper than competitors.

Vehicles are equipped with Car Air Purifier, We ensure the density of pm2.5 is under 100 in car


---
Before getting to Beijing
you are advised to find the information below via this site: http://orange-transfer.com/track-your-trip/. All information will be updated only 24 hours ahead of your arrival date.
Driver's name
Driver's photo
Driver's contact Number
Vehicle's plate Number
Vehicle's branding

---
Our Vehicles:
Our vehicles are equipped with GPS system and in car WI-FI device.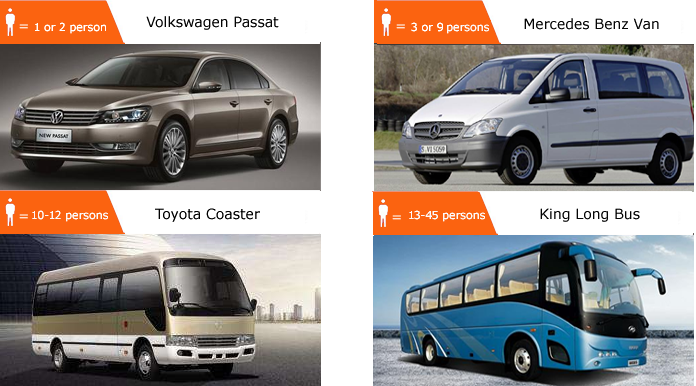 ---
Capacity: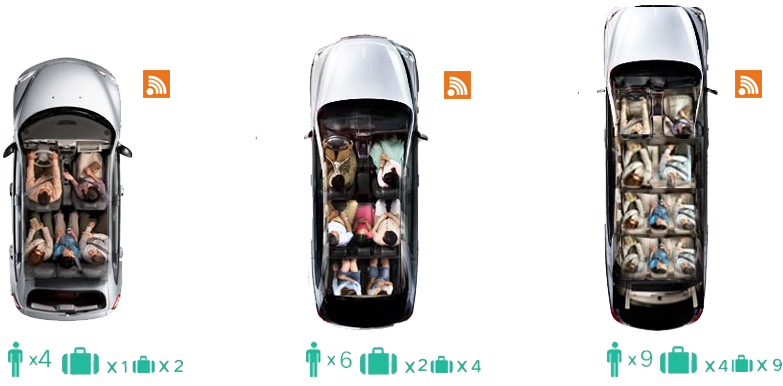 Xizhazi Village is also called Jiankou Village. Jiankou is translated as "Arrow Nock" in English, since the shape of the mountains is like an arrow with the collapsed ridge opening as its arrow nock. There are paths for you to reach nine-eye tower, Beijing knot, arrow nock, small potala and Zhenbei Tower.
Tips for environmental protection
Jiankou Great Wall is a wild great wall, there are bushes and weeds. You don't need to buy tickets to get in. However, as a part of China great wall, it is a state cultural heritage. Therefore you are not supposed to damage the plants. You are supposed to take away all your garbage. Take away nothing but photos. Leave nothing but your steps.