How to get to Juyongguan Great Wall from Beijing,Great Wall, also called the ten thousand miles Great Wall, is a symbol of spirit, courage and power for Chinese. It represents the strong willingness and strength of China. The Great Wall it is not just a single wall stretching miles, but a complete defense project of many kinds of fortifications consisted by the walls and watchtowers, passes, pier forts, campsites, the gileadites, beacon towers. This defensive engineering system is controlled by vertical military commanding systems.
Great Wall stretches to 15 provinces like Hebei, Beijing, Tianjin, Shanxi, Shaanxi, Gansu, Inner Mongolia, Heilongjiang, Jilin, Liaoning, Shandong, Henan, Qinghai, Ningxia, and Xinjiang. On June 5th, 2012, the State Administration of Cultural Heritage announced on Juyongguan Great Wall that the total length of China Great Wall is 21,196.18 KM with 43,721 Great Wall heritages like walls, ditches, watchtowers, forts and other relevant buildings.
Great Wall has many passes and Juyongguan pass, as one of them, is constructed in a 15-kilometer-long valley. Juyongguan is known for its strategic location with beautiful sceneries aside it. Its wonderful scenic view provides ancient poets chances to compose poems here. Emperor Qianlong once wrote "Juyongdiecui"(literally means Juyongguan boasts a beautiful scenery), making it the best of well-known eight sceneries of Yanshan Mountain.
Juyongguan gains its name since Qin Dynasty. It is said that when Emperor Qinshihuang's soldiers and subjects were building the Great Wall, they pit the criminals, young soldiers and migrant workers to live there, so it had been called "Tujuyongtu" which meant "move the common and mediocre people here." Located on 20 kilometers to Badaling Great Wall and 60 kilometers northwest to Beijing, Juyongguan Great Wall is the most significant section of China Great Wall, it is also known as the most magnificent pass with the longest history.
Since its repair project in 2013, tourists all over the world are able to visit here. They can climb the Great Wall to the beacon tower and experience the fantastic scenery of Juyongguan Great Wall. The tourist facilities here are varied, including restaurants, souvenir shops and so on. It is necessary for you to experience the beacon towers and crenels as well as the elaborate stone carvings. The best visiting season is from May to October every year.
Juyongguan Great Wall is located on S216 Juyongguan Village, Nankou County, Changping District Beijing. From the entrance near the ticket office, you can get in and visit some human and cultural spots like Emperor Guan Temple, Diecui Academy, hall of loyalty, Harvest warehouse and so on. Also there are histories recorded by ancient fames. It will cost you 2-3 hours to get to the top beacon tower and you can experience one of the eight Yanshan Mountain sceneries "Juyongdiecui"(literally means Juyongguan boasts a beautiful scenery).
Opening time/Ticket Price
Slack season 8:30 to 16:00 CNY45 for Adult and CNY25 for Student
Peak season 8:00 to 17:00 CNY40 for Adult and CNY 22.5 for student
Children under 1.2m are free
---
How to get to Juyongguan Great wall from Beijing:
Option 1:You can first take subway line 8 or line 13 to get to Huoying Station, and exit from G4 to find Huangtudian Railway Station. Here take the train S2 to Badaling Railway Station, and then take a free shuttle bus to Badaling Bus Station, where you can transfer to bus 879 to get to Juyongguan. From April 25th 2019, QR code is applicable for S2. It will take you one hour and 20 minutes. The name of the railway is called NDJ3 CRH Great Wall. The speed is 160km/h in plain, 45km/h in mountain region. There are 7 coaches including first class coach, second class coach and dining coach.
Option 2:You can take NO.879 Bus (Dingling- Badaling) to Juyongguan.
Major stops: Changping Qikong Bridge, Dagongmen, Changpingxiguan Roundabout West, Hongnigou, Guangou Scenic area, Juyongguan, Shimen Valley, Badaling Great Wall.
Option 3: Hire a car with driver to Great wall by Mr orange transfer
---
Tariff  (Pls note our price is per car, NOT per person):
---
General information:
Departure time: 7:00 am (suggest time, subject to change based on your request)
Estimated returning time: 6:00 pm
Transfer duration: 2.5 hours
Include: Driver, Fuel, Parking fee, Toll fee
Exclude: Lunch, Entrance tickets, Gratitude for a good job
Pick up point: Your hotel in down town Beijing
Drop off point: Your hotel in down town Beijing
---

---
Why rent a car with driver?
Travelling to new places is intended to be fun and luxurious. However, this always comes with a cost; a cost of time, a cost of money, and a cost of effort. That is where we come in. Our car rental service is made and designed in a very flexible way that can be tailored to your specific needs at every specific moment. You will be driven to the Great Wall while you relax and only wait to arrive.
The Efficient Service
We have a topnotch service with fully licensed drivers that know the ins and outs of China. They will cater to your every need besides just driving. They can help you pay your tickets out and to attend to lunch breaks during your visit whenever you feel it's necessary.Our vehicles are new. They are equipped with every accessory you would need like air-conditioning, air bags, seat belts, fire extinguishers, and more.
You Get To Save
Unlike the inconveniences you would get from having to look for taxi cabs and incur huge charges, our team would stay with you all day long. If you experience difficulties, you can always call our customer service: 0086-13910694045.You can keep the driver and the car for hours and your rates will be customized to suit you.There are no hidden charges and you get what you see.
You Are Flexible
You can always call for the service at any time, even very early in the morning. You will be taken to wherever it is you want to go, and you can stay there for as long as you feel you want to.You are also able to come with up to 4 friends if you like. This will help you to save on money just as much as it would be more fun.Our driver speaks a little English and will help you overcome many hurdles in communication during difficulty. You may need to download Chinese basic English cheat sheet to speak with the driver though.
---
Why choose us:

We provide 7*24 hours English speaking customer service and our driver will help you to buy entrance ticket

Absolutely NO shopping, NO detour, NO factory tour.

Driver dress in formal, Well behaved, with clean car and reliable service every time

Book a taxi within minutes and pay by cash or card (online)

We don't spend a cent on any costly advertising to make our price 20% cheaper than competitors.

Vehicles are equipped with Car Air Purifier, We ensure the density of pm2.5 is under 100 in car


---
Before getting to Beijing
you are advised to find the information below via this site: http://orange-transfer.com/track-your-trip/. All information will be updated only 24 hours ahead of your arrival date.
Driver's name
Driver's photo
Driver's contact Number
Vehicle's plate Number
Vehicle's branding

---
Our Vehicles:
Our vehicles are equipped with GPS system and in car WI-FI device.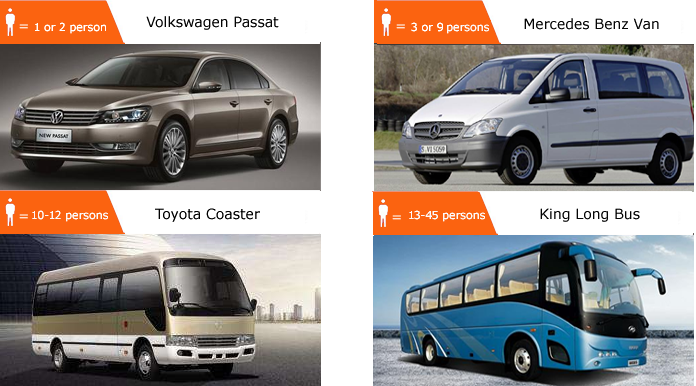 ---
Capacity: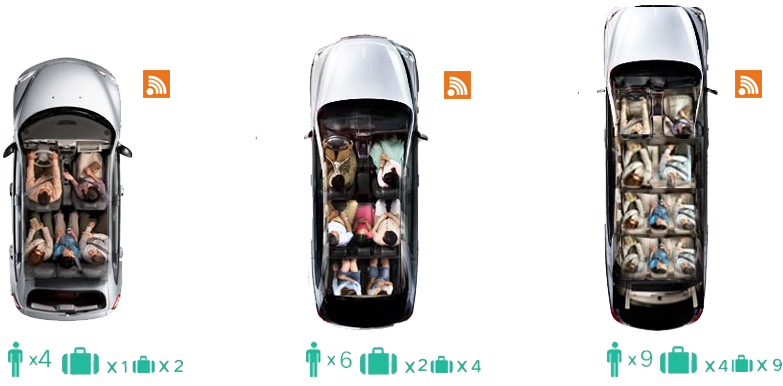 ---
Time: 30 min /shift
Price: CNY 2 (within 10km)
CNY 1 more for each 5km after the first 10km with
CNY 10 for highest price
Chang 68 (Shahe to Juyongguan)
Time
From Juyonguan: 5:30 to 19:00
From Shahe: 6:40 to 20:20
Stops: Shahe North Bridge, Manjing, Machikou village, Jili roundabout, Xindian Village, Nankou Hospital, Chounikeng, Juyongguan.
Price:
CNY 2 (within 10km)
CNY 1 more for each 5km after the first 10km
Bus card enjoys 50% discount and student card enjoys 75% discount